Vitiligo camouflage has helped many sufferers of this condition to leave their homes and finally interact with other people. When a person is affected by vitiligo, he may find it difficult to be in a public gathering. The presence of pale or white patches on the skin is a cause for embarrassment for vitiligo patients and constrains them to avoid being in public altogether.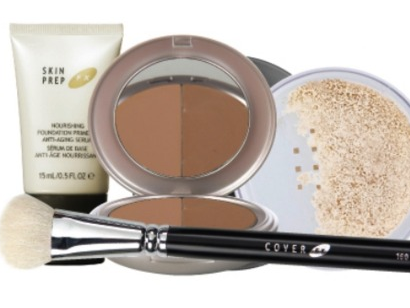 This discoloration, although it is not at all contagious, causes other people to maintain a distance from the patient. This is why vitiligo is also considered to be a social disorder. Repigmentation is not possible for all those suffering from vitiligo. This therefore creates a need for some type of cover-up or camouflage. Vitiligo camouflage can mean making use of advanced, realistic-looking makeup or it can be some other type of spray or other material.
Expected benefits from perfect vitiligo camouflage:
The principal expectation from vitiligo camouflage is that it should create a look that is as unnoticeable as possible; that is, when getting this type of treatment, the affected region with white patches need to be completely covered, without exposing any of the unsightly white patches. The camouflage has to provide a look that is almost similar to the skin. There has to be no variation between the skin and the camouflage.
Another important expectation from vitiligo camouflage is durability. The material you apply on has to be stable and has to be long lasting even if exposed to water or if it comes in contact with other persons. The material used to hide the white patches has to be harmless, or hypoallergenic, so that it can be applied to any part of the body, including the sensitive areas. It should not be so powdery as to harm the eyes or other sensitive parts of the body, causing irritation.
Vitiligo camouflage makeup:
The makeup or camouflage applied on vitiligo-affected areas should be applied to perfection. Vitiligo camouflage is normally called the second skin, or micro-skin. Thus, there should not even be the slightest noticeable difference between normal skin and the camouflage. Vitiligo makeup is considered similar to the regular makeup that women use. That is, they should not feel uncomfortable despite changes in temperature and should not feel rubbery. In addition, vitiligo camouflage should be able to allow the skin to breathe. This second skin also has to be safe enough that it does not affect the unaffected natural skin.
There are many creams available to hide vitiligo-affected skin but not all are able match with the natural skin color. Hence, such creams are used to reduce the discoloration in large areas affected by vitiligo.
Scar camouflage:
Scar camouflages are for the areas of skin that get vitiligo symptoms as a result of scarring. That is, when a scar heals, it can turn pale or white and this could be unsightly. Thus, the skin's natural color is desired to cover this tiny discolored region. For such conditions, scar camouflages are used. You need to stick to the basics of fighting vitiligo with home remedies, and along with those, make use of camouflages. Camouflage, is however, not a treatment simply a method of hiding the defect in pigmentation and at least minimize the social stigma experienced by vitiligo patients.